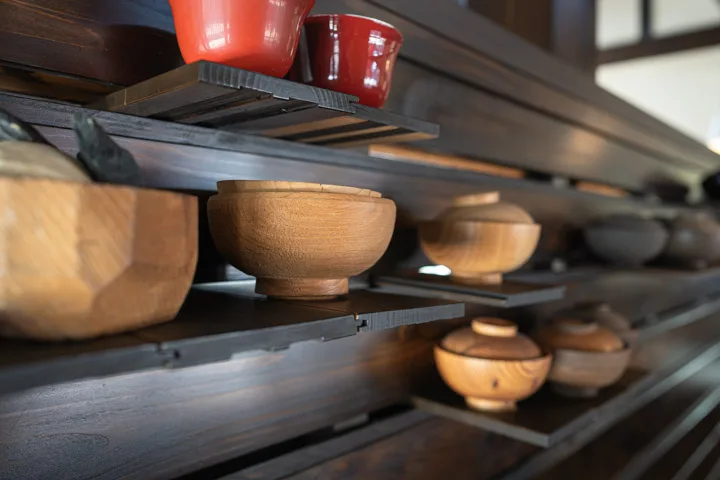 Wajima Kobo Nagaya you can experience the charms of lacquer, including tours of the workshop, hands-on production experiences and purchases.
Hands-on experience schedule
9:00-17:00
Holidays
Wednesday(All day)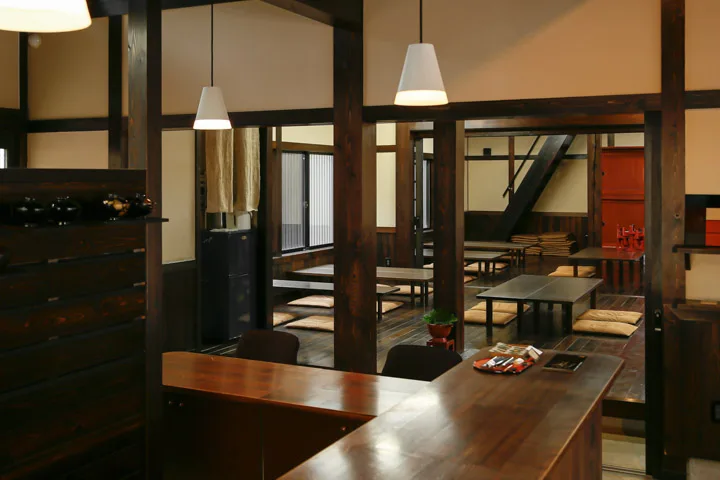 The history of Nagaya
In April 1910 a large fire broke out in Kawai-machi, the center of Wajima, causing enormous damage. The following year a Nagaya (tenement house) was built on the site of a relocated burned temple for people who had lost their homes, and many people involved in local industries lived there, including lacquerware artists, making it a lively area.
However, as time went on, the number of residents decreased due to changes in the living environment, and the building itself became dilapidated, so the tenement was gradually demolished. In 2003, Wajima Kobo Nagaya was built in this location, where the tenement house used to be, in order to recreate the lively scenes of the past.